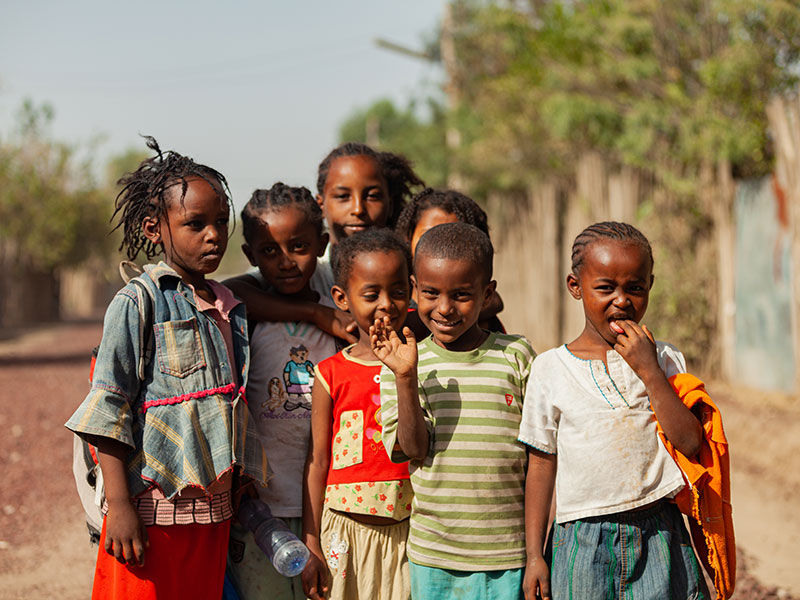 Families instead of orphanages
Family-based care offers a proven solution to protect vulnerable children around the world. We partner with local churches and communities to identify and train families to foster and adopt children in need. We see amazing transformations when a child grows up in a family rather than an institution.
Help support our work in Ethiopia
When a child isn't able to remain with their family, we help open the door to a safe, stable home. Our goal is to equip local families to provide loving homes so children can thrive.
በተደጋጋሚ የሚነሱ ጥያቄዎች ምላሽ
Is there any payment to Bethany to facilitate this adoption process?
Bethany do not accept any payment to do the adoption process, this means there will be no charge from Bethany at the beginning or end of the adoption.
ህጻኑን/ኗን ከወሰድን በኋላ የሚደረግ ክትትል አለ ወይ?
ልጆች ወደቤተሰብ ከተወሰዱ በኋላ የምናደርገው ክትትል ይኖራል። ይህ ማለት ግን ክትትል እንጂ ቁጥጥር አይደለም ነገር ግን ልጆች ወደቤተሰብ ውስጥ ከገቡ በኋላ ያላቸው ለውጥ ምን ይመስላል? የሚያስፈልጋቸውስ እርዳታ አለ ወይ? የሚደረግላቸው የተለየ ክትትል አለ ወይ? የሚለው ለማጣራት የማህበራዊ ሰራተኞቻችን በየጊዜው እንደአስፈላጊነቱ ጉብኝት ያደርጋሉ።
ይህን አገልግሎት በቤታኒ ለማግኘት ክፍያ አለው ወይ?
በቤታኒ በኩል ይህን አገልግሎት ለማግኘት እኛ ምንም አይነት ክፍያ አንጠይቅም። ይህ ማለት የጉዲፈቻ ሂደቱ ተጀምሮ እስከሚያልቅ ድረስ ምንም አይነት ክፍያ አይኖረውም ማለት ነው።